Product Description
4, graphite has good chemical stability. After special processing of graphite, with corrosion resistance, good thermal conductivity, low permeability and other characteristics, a large number of used for the production of heat exchangers, reaction tank, condensate, combustion tower, absorption tower, cooler, heater, filter Pump equipment. Widely used in petrochemical, hydrometallurgical, acid-base production, synthetic fiber, paper and other industrial sectors, can save a lot of metal materials.
5, for casting, rolling sand, die and high temperature metallurgical materials: graphite thermal expansion coefficient is small, and the ability to quench the rapid changes, can be used as a glass mold, the use of graphite after the black metal to obtain the size of precision casting, High, without processing or a little processing can be used, thus saving a lot of metal. Production of cemented carbide and other powder metallurgy process, usually made of graphite materials and stamping die with porcelain boat. Monocrystalline silicon crystal growth crucible, regional refining containers, bracket fixtures, induction heaters are made of high purity graphite processing. In addition, graphite can also be used for vacuum smelting graphite insulation board and base, high temperature resistance furnace tube, rod, plate, grid shed and other components.
6, for the atomic energy industry and the defense industry: graphite has a good neutron modifier for atomic reactors, uranium-graphite reactor is currently used more of an atomic reactor. As the power of the atomic energy reactor in the slowdown material should have a high melting point, stable, corrosion-resistant properties, graphite can meet the above requirements. As the atomic reactor with high purity graphite requirements, impurity content should not exceed dozens of PPM. Especially in which the boron content should be less than 0.5PPM. In the defense industry, graphite is also used to make solid fuel rocket nozzles, missiles nose cone, parts of space equipment, insulation materials and anti-ray materials.
7, graphite can also prevent the boiler fouling, the unit test shows that in the water by adding a certain amount of graphite powder (about 4 to 5 grams per ton of water) to prevent the surface of the boiler fouling. In addition, graphite coated in metal chimneys, roofs, bridges, pipes can be anti-corrosion rust.
8, graphite can be used as pencil lead, paint, polishing agent. Graphite after special processing, you can make a variety of special materials for the relevant industrial sector.
In addition, graphite or light industry in the glass and paper polish and rust inhibitor, is the manufacture of pencil, ink, black paint, ink and synthetic diamond, diamond indispensable raw materials. It is a good energy saving and environmental protection materials, the United States has used it as a car battery. With the development of modern science and technology and industry, the application of graphite is still expanding, has become a high-tech field of new composite materials, an important raw material in the national economy has an important role.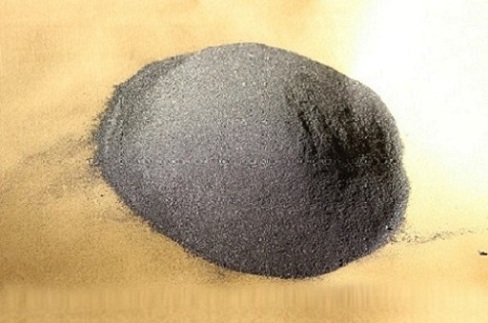 Fengcheng Ruixing Carbon Products Co., Ltd
The national scenic area of Fengcheng Ruixing Carbon Co. Ltd. is located in the beautiful scenery of the Liaoning province at the foot of the Phoenix Mountain, adjacent to the city of Fengcheng Shendan expressway exit from the Fengcheng high speed rail station 25 km south of Donggang, Dan and Dalian Port, from the north to the northeast economic center of Shenyang City, 140 kilometers. Founded in 1992, as a private Limited by Share Ltd, the total assets of more than four hundred million yuan, an annual output value of more than four hundred million yuan. Company has more than 400 employees, more than 50 professional and technical personnel. After years of rolling development, there are three production bases of Xin Xing carbon, Baoshan carbon and white flag graphitization factory. The plant covers an area of 120 thousand square meters, with a construction area of 35 thousand square meters. The company has advanced equipment, leading domestic production process, and realizes informatization and integration. It provides a guarantee for the high quality of products. Have 24 cans of counterflow type calcining furnace, 3500 tons, 2500 tons of hydraulic machine hydraulic machine, hydraulic press 1700 tons, room 18, room 30, ring type baking furnace ring type baking furnace, high pressure impregnation, 33 spaces of tunnel kiln, 10000kVA graphite furnace, 16000kVA DC DC graphitizing furnace, three sets of CNC machine tool electric and the joint automatic production line is the domestic industry with advanced equipment. An isotropic, fine structure, isostatic graphite production line, the main equipment supporting, 1250 x 3200 isostatic pressing machine and a car type furnace two. Company's various specifications graphite electrode production capacity of 40 thousand tons / year, isostatic graphite production capacity of 2000 tons / year. The main products cover the diameter of 200 ~ 700mm in diameter normal power graphite electrode, impregnation (high density) of graphite electrode, graphite electrode high power and ultra high power graphite electrode four series more than 30 varieties of different specifications of graphite electrode and graphite block, graphite and other carbon product specific special. Company's products with high strength, good conductivity, good thermal shock resistance, low consumption and so on, it is widely used in metallurgy, chemical industry, machinery and other industries. 50% of the products sell well in 30 provinces, municipalities and autonomous regions, and 50% are exported to Southeast Asia, Japan and South Korea, Europe, America, Africa and other more than 30 countries and regions. One of the company's core concept: quality is the life of enterprise, the company has annual technical improvement and upgrading of equipment, and constantly improve the process control, and in strict accordance with the requirements of ISO9001 implementation of the quality monitoring and management of the entire process. Modern enterprise management model, strict quality management system, electronic information management platform, to ensure product quality is highly balanced and stable, in order to meet customer demand for product quality...... [] Xin Xing carbon along the way, from an unknown to the public of the village enterprises, to the development of the international influence of modern carbon enterprises. The company will continue its efforts to focus on the carbon industry and to become a professional global graphite electrode manufacturer.
Company Name: Fengcheng Ruixing Carbon Products Co., Ltd
Representative: Lijun Shi
Product/Service: Graphite Electrode , Graphite Powder , Graphite Block , Graphite Broken , Graphite Shaped Parts , Wooden Pallet
Capital (Million US $): 10000
Year Established: 2012
Total Annual Sales Volume (Million US $): US$50 Million - US$100 Million
Export Percentage: 91% - 100%
Total Annual Purchase Volume (Million US $): US$10 Million - US$50 Million
No. of Production Lines: Above 5
No. of R&D Staff: 21 -30 People
No. of QC Staff: 41 -50 People
Factory Size (Sq.meters): 10,000-30,000 square meters
Factory Location: Four groups of hongqi village, baoshan town, fengzhen, dandong city, liaoning province
Contact Person: Mr. Chunfei shi
Tel: 86-0415-8902033